German Pigs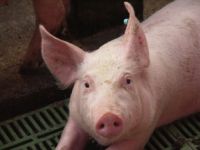 At about 20% Germany has the largest pig population in the EU. Around 1,700 breeding farms (nucleus and multiplication breeding) keep about 100,000 registered breeding animals. Foreign demand for breeding and slaughter pigs, piglets and semen increases year by year. German breeders meet this demand with a wide range of products.
German breeders meet the high expectations of the consumer by:
Systematic performance testing
Rigorous breed selection
Strict quality control
More than 95% of the German slaughter pigs are crossbred pigs. Some of them are crosses between two breeds (single crossing). Some of the animals originate from crossbreeding programmes with several breeds and lines, which were bred for their specific combining ability. All breeds are selected for stress resistance. German pig breeders have a large breeding population, systematic performance testing and application of the latest methods of genetic evaluation. Performance data are recorded at all stages of breeding and production and used for genetic and economic evaluation.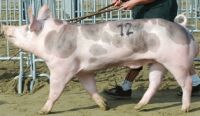 For export strict quarantine measures according to European standards are observed at the farm of origin and at destination. The papers which accompany the breeding animals include the official health certificate and the breeding certificate with the pedigree data, the performance information and the identification data.
Pig artificial insemination (AI) centres in Germany are working closely together with research to optimize their work. The semen is prepared for preservation by deep freezing and long-term diluents. These techniques are used in the storage of gene reserves, the export of semen and on farm storage for several days. Strict hygienic measures and constant veterinary monitoring according to the standards of the European Boar Semen Directive 90/429/EEC guarantee a maximum of sanitary safety. Semen doses are delivered within the shortest possible time by courier services. Special packaging systems for fresh semen guarantee a constant storage temperature at any time, even over longer journeys.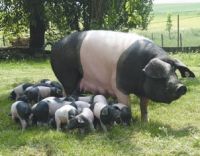 The German breeding and insemination centres offer not only high-quality breeding material for sale, but also services centred on the pig. This includes advice on buying, breeding and also on transport arrangements. The complete service comprises the know-how transfer on breeding and insemination, the safeguarding of health, production technology, feeding and husbandry, environmental protection and management and also checks on performance and economic success.
If you are interested to contact German exporters of breeding pigs, semen or embryos, please don´t hesitate to contact the German Livestock Association.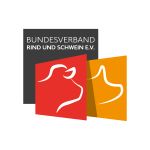 German Livestock Association
Bundesverband Rind und Schwein e. V.
Adenauerallee 174
53113 Bonn
Phone: 0049 228 91447-40
Fax: 0049 228 91447-11
Email: info@rind-schwein.de
Homepage: www.rind-schwein.de